And...the rage is back.
The rage is back, big time. 
The mental load of constantly weighing risks and benefits of various scenarios is utterly exhausting. Should we go see my parents who have risk factors? Should we rent an Airbnb so we can discover who we are in a different 1,100 square feet of space? Should our little pod come up with a different arrangement for when and who we care for in a given day, so that the adults can get more work done and, dare we dream, a little solitude?
Alone, it's daunting to feel one's way through all this. Together, it's emotionally treacherous. 
Our traumas surface and bump up against one another. What might be a functional agreement within a marriage, turns out to put pressure on a pod. People feel judged, surveilled, stuck, made vulnerable. People feel utterly isolated (even in cases where they can't actually be alone!). People feel unanchored, despondent about a future they can't even imagine, so utterly depleted. 
And you know what? It didn't have to be this way. 
If we had an actual leader with more wisdom and foresight and an appropriate sense of fear, then this country could have handled this pandemic in a completely different way. Instead, we have someone whose disinterest in scientific truth or proportional grasp of danger has put us all, but especially those who were already the most economically marginalized and plagued by racism, at lethal physical risk and mental strain.  
But it goes even further back. And the blame is shared far more widely. If we had--as a country--valued our public institutions more, strengthened them, funded them, and protected them, then we wouldn't be scrambling to create private solutions to collective problems.    
Case in point: Will schools be open? What kind of open? Is it safe to send our kid? If we do send our kid, what will the impacts be on teachers and students with less racial and economic privilege? And what if we don't? What will the impacts be on people we care about--our teachers, our kids' classmates, some of whose parents may be undocumented, unhoused, working unsafe service jobs, or unemployed altogether?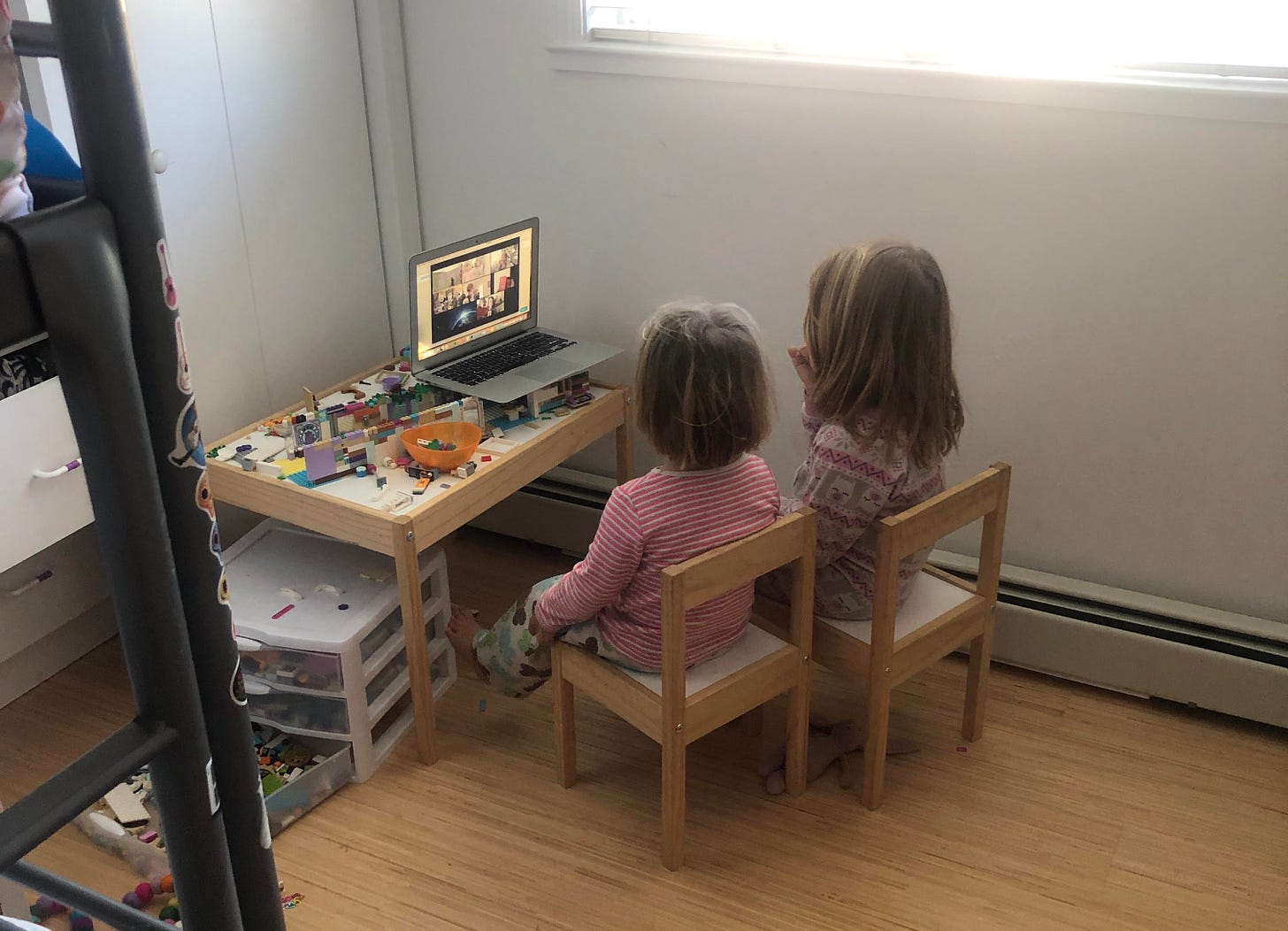 If our public schools were better funded, with more functional leadership at the district level, then they would be more prepared for this moment, rising to the occasion in a spirit of collaboration and creativity, not in a defensive crouch. These plans wouldn't pit parents against teachers, unions against administrators, rich kids against poor, as is basically the case right now. 
True leadership navigates the unexpected with a collective mindset and an appeal to the higher angels of all of our natures. Instead, in the vacuum of leadership at every level, we are being divided and all but forced to buy into Betsy DeVos' further privatization of our most precious public institutions: our schools. Do we hire an unemployed teacher to deal with our own kid, and a few privileged others, ostensibly outsourcing the torture of distance learning, and further exacerbating inequity? Or do we give our kid copious hours of screen time so we can keep up the charade of working and parenting simultaneously for a few more months, praying each night for a martini and a vaccine? 
With all due respect, I don't want Emily Oster to help me think through the risks and benefits of my every anxious move; I want Michelle Obama to change her mind, run for office, and remind us of who our mothers raised us to be.     
We were too busy boasting about how we lived in the greatest nation on earth to notice that we'd gutted all the institutions that had the possibility of helping shape our latent greatness in moments like these. We could have had a shared vision for collective safety, reckoning, and resilience. Instead, we've got 126 million households duct taping their futures together--precarious, scared, and feeling like personal failures. By 9pm, my husband and I are so fried we can hardly discuss what we need from the grocery store, much less how we're going to handle our two big jobs and our two little kids come August. We cling to one another in bed, as if we're on a sinking boat. It sort of feels like we actually are.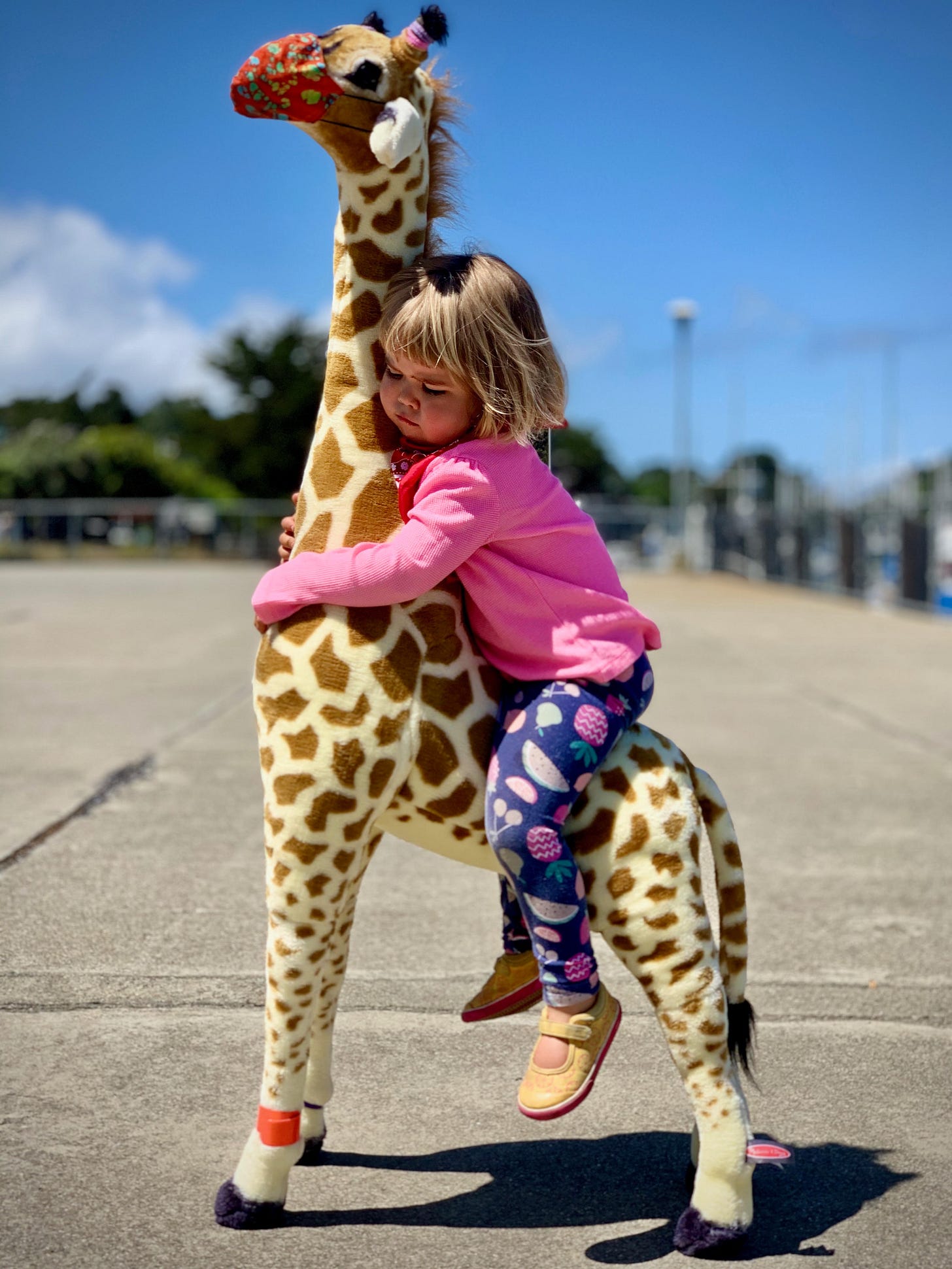 We must resist every impulse to turn against one another and instead say, out loud and over and over again, that we refuse to further privatize our common life. We must insist on wise leadership at every level. We must protect and honor one another, particularly the most vulnerable and marginalized among us. We must be obstinate and imaginative. We must be the guardians of our own joy and resilience. We must call on our own better angels. 
This mess is not going away anytime soon. But Trump is. He must. And our addiction to private solutions for collective problems, our racism, our stinginess, our scarcity mindset must go, too. Our kids, our elders, our country's soul and survival depends on it.